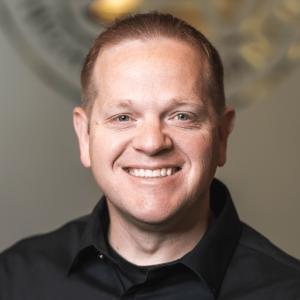 Dr. Trent Redfearn was born and raised in Missouri, where he completed his education before moving out west to Colorado. In 2004, he earned his bachelor's degree in chemical engineering from the University of Missouri. He then obtained his Doctor of Dental Surgery from the University of Missouri in Kansas City in 2008. During the same year, he established Fit To Smile Dental as his own practice and developed it into what it is today.
At every visit, Dr. Trent looks forward to building connections with his patients and fostering an enjoyable experience in the office. Together, he and his team improve oral health while focusing on enhancing the patient experience. By working collaboratively with his team and his patients, Dr. Trent can improve oral care by building a personalized care plan that addresses each patient's unique needs.
Outside of the office, Dr. Trent enjoys playing frisbee golf and collecting/playing pinball. As an avid Disneyland and Disneyworld enthusiast, Dr. Trent also enjoys taking his family to the parks whenever possible. He and his wife, Courtney, daughter, Livvy, and two sons, Owen and Jackson, have earned a reputation of being the Grizwalds of the neighborhood for their extravagant decorating each Christmas. Whenever you see him in the office, talk to him about the latest sporting events; he loves watching baseball, soccer, and hockey!