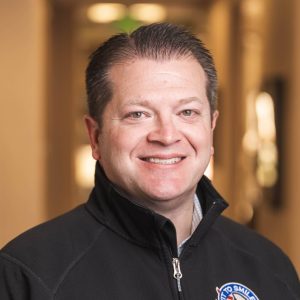 My name is Ryan M. Redfearn. I was born in St. Charles, MO on July 4th, 1976 on the bicentennial birthday of the United States. I grew up in Southern Illinois around the Carbondale area and graduated from Cape Central High School in 1994. While in high school, I participated in football, basketball, and baseball and was also a member of the Class 4A State Championship Baseball Team my senior year.
From a very early age I expressed to my parents the desire to be a doctor. My dad instilled in me that anything is possible if you're willing to work hard for it. This life philosophy has and continues to pay dividends. After high school, I was accepted into the University of Missouri-Kansas City (UMKC) six year medical school program. However, during my senior year of high school, I started to consider how casual my relationship with God was and I began to take that relationship more seriously. During this time of great personal reflection, I ultimately decided to turn down my acceptance to UMKC Med and attend the University of Missouri-Columbia for one year and then go on a two year mission for the Church of Jesus Christ of Latter Day Saints. After completing one year at Mizzou, I was called to serve in the Seattle Washington Mission from September 1995-1997.
Upon completing the mission, I felt as though I should transfer home to Cape Girardeau and attend Southeast Missouri State University, majoring in the biology/pre-med track. I was still focused on becoming a pediatrician or a family practice physician. Soon after returning home, I met my wife Michelle at church and we were married December 20, 1997 in the newly constructed St. Louis Temple of the Church of Jesus Christ of Latter Day Saints.
After the birth of my son, Merrill, I began to consider a future in dentistry. Throughout the last semester of college, after the birth of Merrill, I decided that I no longer wanted to pursue medicine. I had many friends growing up whose fathers were physicians. I reflected on the fact that I hardly ever saw them at home when I would be over. Some of my other friends had dads who were dentists and they were involved in everything from high school booster clubs to coaching little league sports teams. They were present and actively engaged in their childrens' lives and I witnessed that first hand. After I graduated, I shadowed dentists for over 150 hours. Upon completing my required senior seminar, I was confident and determined to make dentistry my career. I was accepted into the University of Missouri-Kansas City once again, except this time to the School of Dentistry in 2001.
Upon graduating from UMKC School of Dentistry in 2005, I joined Dr. Peter Spence in practice for three months and then purchased his practice September 1, 2005. I really enjoy helping patients see past the negative stereotypes associated with a visit to the dentist. We aim to build confidence and trust in the process. I feel like most negative connotations associated with the dental profession as a whole comes from a lack of communication with patients, whether it be about treatment expectations and outcomes or financial arrangements. Through honest communication, we build relationships based on trust and consistency. It's the process of developing these deeper, trust-based relationships that I enjoy the most. 
I'm the happiest in my practice life because of the awesome team we've put together at Fit To Smile. We look for people to join our team who would truly add to our team dynamic in a positive way and who embody our core values. Individual, superstar team members are no good to me if they can't function in a synergistic team environment. A perfect working day for me is when I hear our team members laughing, having conversations with our patients and with each other, and feeling the positive vibes in the office.
Outside of the office, I enjoy college and professional sports teams. I follow the Colorado Avalanche, Denver Nuggets, Denver Broncos, Missouri Tigers, and my beloved 11 time World Series winners, St. Louis Cardinals. I love the theater as well. My favorite theatrical production is Les Miserables. I enjoy all kinds of music, but country music is my jam, especially Kenny Chesney and Keith Urban, followed by some Metallica. My wife and I like to run 10K's and half marathons, especially the Disney races. We have run over 20 Disney long distance races in the last 10 years. We enjoy raising money for St. Judes Hospital as part of our running motivation. We love everything Disney – the movies, the music, the parks. It truly is our happy place as a family. We have four children, three boys and one girl. Our oldest has served a 2 year church mission in Brazil and is fluent in Portuguese. Our oldest son is getting married in December. Our two younger boys are in high school. Another interesting fact is that my wife was a doctor before me. She earned her PhD in Nursing from the University of Missouri-St. Louis (UMSL) in 2004, just before my graduation from UMKC. Her master's in nursing was earned from St. Louis University (SLU). She is extraordinary in every way! We also have a chocolate labradoodle named George.
Cape Central High School (1994)
Southeast Missouri State University (2000) - pre-med biology and chemistry
University of Missouri-Kansas City School of Dentistry (2005) - DDS
Professional Organizations
American Dental Association
Colorado Dental Association
Metro Denver Dental Society
Academy of General Dentistry
Academy of LDS Dentists
Continuing Educational Courses
Doctors for Oral Conscious Sedation
IV Conscious Sedation training at Albert Einstein College of Medicine,
Montefiore Hospital, New York
Implant Study Clubs - Restoring simple and more complex cases
Invisalign Provider with various courses throughout career. I have completed or in the process of completing over 350 cases
IPSO Occlusion Course
Recently completed 30 hours of Endodontic CE with WaveOne by Dentsply Sirona
Clinician's Report, Gordon Christensen, Member
Various individual courses over the years at the Denver Midwinter
Dental Convention in dental materials, business management, personal development, and pediatrics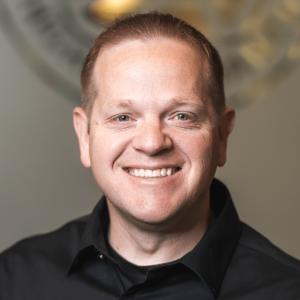 Dr. Trent Redfearn was born and raised in Missouri, where he completed his education before moving out west to Colorado. In 2004, he earned his bachelor's degree in chemical engineering from the University of Missouri. He then obtained his doctor of dental surgery degree from the University of Missouri in Kansas City in 2008. During the same year, he established Fit To Smile as his own practice and developed it into what it is today.
At every visit, Dr. Trent looks forward to building connections with his patients and fostering an enjoyable experience in the office. Together, he and his team improve oral health while focusing on enhancing the patient experience. By working collaboratively with his team and his patients, Dr. Trent can improve oral care by building a personalized care plan that addresses each patient's unique needs.
Outside of the office, Dr. Trent enjoys playing frisbee golf and collecting/playing pinball. As an avid Disneyland and Disneyworld enthusiast, Dr. Trent also enjoys taking his family to the parks whenever possible. He and his wife, Courtney, daughter, Livvy, and two sons, Owen and Jackson, have earned a reputation of being the Grizwalds of the neighborhood for their extravagant decorating each Christmas. Whenever you see him in the office, talk to him about the latest sporting events; he loves watching baseball, soccer, and hockey!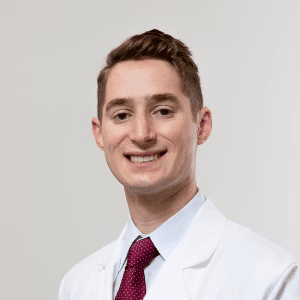 Dr. Josh Goodman was born and raised in Bedford, Massachusetts. He moved to Charleston, South Carolina to attend the Honors College at College of Charleston where he earned his bachelor's degree in Biology and Neuroscience in 2016. Dr. Josh attended the University of Connecticut School of Dental Medicine in Farmington, CT where he earned his Doctor of Dental Medicine (DMD) degree in 2021. He then spent one year training in a General Practice Residency at the Michael E. DeBakey Veterans Affairs Medical Center in Houston, TX, where he received advanced post-graduate training in all areas of general dentistry including oral surgery, endodontics, and periodontics.

Dr. Josh enjoys building relationships with his patients and creating an outstanding overall patient experience. He emphasizes comprehensive dental care and appreciates the importance of the systemic-oral health connection.

When he is not in the dental office, Dr. Josh loves to enjoy the outdoors and stay active. He is an avid skier, cyclist, and runner. He also enjoys cooking, traveling, hiking, camping, yoga, and attending concerts. Dr. Josh is very excited to begin practicing in Colorado and join the Fit to Smile Team in Highlands Ranch!