You could say the implant overdenture offers the best of both worlds for patients in need of dentures.
The dentists at Fit to Smile in Aurora, Colorado provide their patients with some of the most innovative restoration procedures available including the implant overdenture. It's a service that offers wholly and partially edentulous individuals with one more option over the standard dental appliance.
Overdentures mean patients that are missing multiple teeth can benefit from implant therapy.
If you're considering dentures, call the office or book an appointment online to discuss the overdenture option.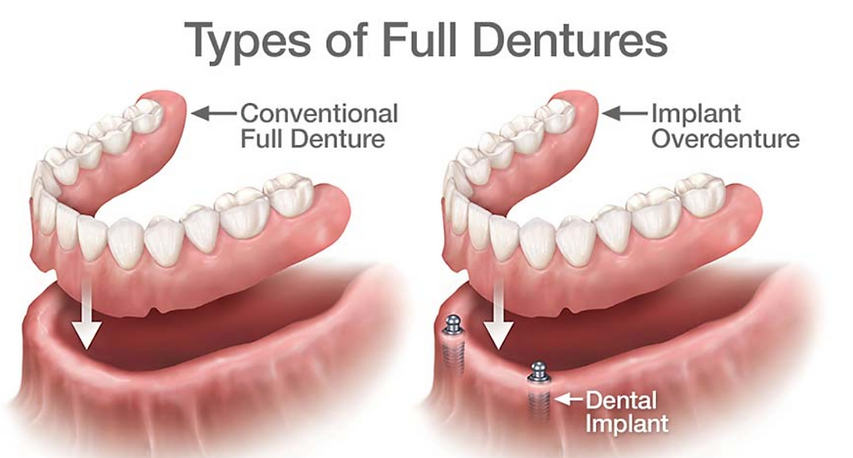 When most or all teeth need replacements, Implant Overdenture can become a great solution to maintain smile appearance and function.
Although Implant Overdenture is removable, they are still fixed into the jaw through titanium screw implants, so they will provide a secure foundation for the patient; they wouldn't have to worry about the denture slipping, or falling out while talking or eating. Implant Overdenture is all customized to fit individual patients mouth and will replicate the shape and color of their natural teeth. 
What are Hybrid Implant Dentures?

Hybrid implant dentures are made up of dentures that are fixed onto implants. Similar to regular dentures, hybrid implant dentures use high-quality prosthetics to replace full rows of teeth, but unlike ordinary dentures, hybrid implant dentures are attached to the mouth using a set of titanium posts that fit with your jaw. On top of the anchors, a set of acrylic teeth are set in place. 
If you are missing most of all of your teeth, hybrid implant dentures are a great beneficial solution. Dental implants are widely considered the best option for tooth replacement but can become quite costly; hybrid implant dentures are very affordable in quickly replacing full rows of teeth.